The Name of Jesus
22 Monday Dec 2014
"This is how the birth of Jesus the Messiah came about: His mother Mary was pledged to be married to Joseph, but before they came together, she was found to be pregnant through the Holy Spirit. Because Joseph her husband was faithful to the law, and yet did not want to expose her to public disgrace, he had in mind to divorce her quietly.
But after he had considered this, an angel of the Lord appeared to him in a dream and said, 'Joseph son of David, do not be afraid to take Mary home as your wife, because what is conceived in her is from the Holy Spirit. She will give birth to a son, and you are to give him the name Jesus, because he will save his people from their sins.'
All this took place to fulfill what the Lord had said through the prophet: 'The virgin will conceive and give birth to a son, and they will call him Immanuel' (prophecy foretold in Isaiah 7:14) (which means "God with us").
When Joseph woke up, he did what the angel of the Lord had commanded him and took Mary home as his wife. But he did not consummate their marriage until she gave birth to a son. And he gave him the name Jesus." Matthew 1:18-24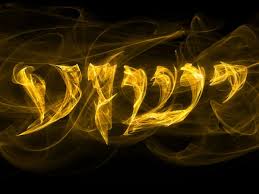 The name Jesus is translated from the Greek for Joshua or Jehoshua, which is the English spelling for its most literal translation, Yeshua.
Yeshua comes from the Hebrew for Jehovah (or Yehowah)-saved which is derived from the two words:
1.  Jehovah, or Y'hoshua – a name for God meaning Self-Existent or eternal
2.  Yasha – to free, to deliver, to rescue, to avenge, to bring salvation.
To get victory.
Now that is good news!
However you pronounce it, His name should be reverenced and spoken with awe and wonder.  For "salvation is found in no one else, for there is no other name under heaven given to mankind by which we must be saved."  Acts 4:12
"And everyone who calls on the name of the Lord will be saved."  Acts 2:21
"Therefore God exalted Him to the highest place and gave Him the name that is above every name, that at the name of Jesus every knee should bow, in heaven and on earth and under the earth, and every tongue acknowledge that Jesus Christ is Lord, to the glory of God the Father." Phil. 2:9-11
"He is dressed in a robe dipped in blood, and his name is the Word of God."   Rev. 19:13
"I will bow down… and will praise your name for your love and your faithfulness, for you have exalted above all things your name and your word." Psalm 138:2
Proof that great things really do come in small packages.
Merry Christmas!