The Most Powerful Place on Earth
27 Thursday Jun 2013
I listened to this interview on John Piper's site a few months ago and wanted to share it with you.  Rosaria Champagne Butterfield tells of her journey from living as a radical lesbian, as she puts it, to being confronted with the truth of Christ, putting her faith in Him, and leaving the gay lifestyle.  But this is not just a story of a lesbian who got saved.
I believe there is a bigger, more universal lesson.  It's a compelling story of someone who was enslaved by sin, as we all were before Christ freed us, whose soul was moved and whose life was changed by the power of God's living, breathing Word.
And I think we can learn something very powerful from her story.  Actually, two somethings.
(I would encourage you to listen to the 23-minute interview first if you can, then read the rest of the post.)
            1. There is power in the Word of God.
For the word of God is alive and active. Sharper than any double-edged sword, it penetrates even to dividing soul and spirit, joints and marrow; it judges the thoughts and attitudes of the heart." Hebrews 4:12
The Bible is not just another book.  In all the places in the world, the Bible that we have tucked on our shelves, maybe laying on our laps on Sundays, and possibly read a day or two during the week, is the only place we can be assured to find the truth of God.   And there is nothing more powerful than truth.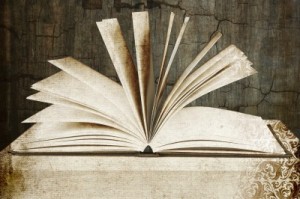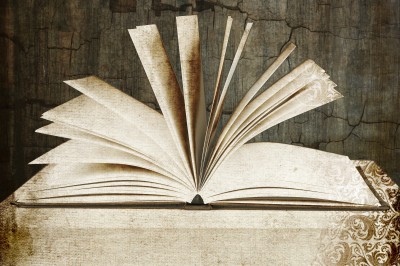 If God can use His Word in such a powerful way in the heart of someone who was not yet saved, what could He do in and through those who are saved and dedicated to reading and studying His Word? 
2 Timothy 3:16-17 tells us
All Scripture is God-breathed and is useful for teaching, rebuking, correcting and training in righteousness, so that the servant of God may be thoroughly equipped for every good work."
I'm convinced that the Church–those who have put their faith in Jesus Christ–would be tastier salt and brighter light to the world if we would be continually filled with the precious, life-giving truth on the pages of God's Word. 
And that brings me to the second something.
            2. People don't need our judgment.  They need Jesus. 
'Everyone who calls on the name of the Lord will be saved.'  How, then, can they call on the one they have not believed in? And how can they believe in the one of whom they have not heard? And how can they hear without someone preaching to them? And how can anyone preach unless they are sent? As it is written: 'How beautiful are the feet of those who bring good news!'" Romans 10:13-15
It is our feet, yours and mine, that bring the good news of Jesus Christ.  We are the called and we are the sent ones–not just to those who make us comfortable, or whose sins are not readily apparent, or more specifically, not like ours.  But to everyone.   Had a Christian man not befriended Dr. Butterfield, she might not be saved to this day, and many lives would be radically different. 
Christians can get a bad rap and sometimes that reputation is earned.  When we choose to stand in judgment, or speak words of hatred, or refuse to share the love of Jesus to someone because of their particular brand of sin, we've failed in our calling.
There is no unforgivable sin.  "Everyone who calls…"  That statement is very clearly all-inclusive.  It isn't hate or judgment or rejection, but God's loving kindness that brought us to repentance, and will bring others, too.
Grace and Peace,


Material distributed by By John Piper. ©2013 Desiring God Foundation. Website: desiringGod.org
Image credit: prezoom / 123RF Stock Photo
---