Spiritual Vision
22 Thursday Oct 2015
Written by Dorci in discipline, Forgiveness, Glory, Grace, Hope, Light, Love, mercy, Patience, Peace, Prayer, Trust
"But you will receive power when the Holy Spirit comes on you; and you will be my witnesses in Jerusalem, and in all Judea and Samaria, and to the ends of the earth."  Acts 1:8
"One thing I do know. I was blind but now I see!"  John 9:25
Up until the very moment I was saved, I had always believed two things: that God and satan were equal powers at opposite ends of the spectrum of good and evil, and that abortion was acceptable.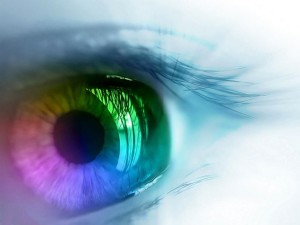 But the second I believed in Christ and was filled with the Holy Spirit, my spiritual eyes were opened and I knew those things I had believed were lies.
In Christ, through the Holy Spirit, we have been given a second set of eyes, if you will, that gives us the vision to see, to walk, to know, to trust, in the Spirit. That spiritual vision allows us to see the truth that is Christ, and to walk this journey in the light of God.
We have a choice every day to either use only the eyes in our head by feeding our flesh, or the spiritual eyes of our hearts by feeding the Spirit within us.
While on the island of Patmos, John wrote that he was in the Spirit as he was given a revelation of Jesus Christ, a vision of Him in all His glory in the heavenly realm.  He saw Him dressed in holy robes with a golden sash, eyes blazing like fire, feet like bronze glowing in a furnace, voice like the sound of rushing waters, a face like the sun shining in all its brilliance.  He was the One Who had the authority to hold the angels and the churches in his hand, and also the keys of death and Hades. 
When John wept because no one was found worthy to break the seals and open the scroll that would unleash the timely events of the future of all things, an elder comforted him with this, "Do not weep! See, the Lion of the tribe of Judah, the Root of David, has triumphed. He is able to open the scroll and its seven seals."  Revelation 5:5
When we, too, are walking in the Spirit – praying, worshipping, taking in the Word of God, obeying, forgiving, fellowshipping, loving – our spiritual vision will become clearer, and our foundations stronger.  We will see Christ for who He is, high and exalted, with authority over all things.  We will believe and experience the depth of His power and love in our lives, along with His wisdom and discernment, and no puny trial will take us down.
It's easy, though, with all that goes on in our busy lives to forget to feed the spiritual life, and then our dim, human eyesight prevails again, the flesh follows it, and we revert back to seeing and living and believing like the world.
We see (and judge) others by how they look outwardly instead of by the beauty of their souls.  We see them through their worldly wealth or poverty instead of by the riches of their inherent value as one made in the image of God.  We see them through their sins instead of as people whom Christ died for and who are in need of prayer and a Savior.
John told us that "…anyone who hates a brother or sister is in the darkness and walks around in the darkness. They do not know where they are going, because the darkness has blinded them." 1 John 2:11
We can choose, instead, to see with our spiritual eyes – the vision we've been given through the power of the Holy Spirit.  Just as we'll see and know Christ more clearly, we'll see others through His eyes, the spiritual lens of His grace and mercy and forgiveness.
"Yet a time is coming and has now come when the true worshipers will worship the Father in the Spirit and in truth, for they are the kind of worshipers the Father seeks. God is spirit, and His worshipers must worship in the Spirit and in truth." John 4:23-24
Holy Spirit, please interrupt our busyness and remind us to seek you in all we do. Remind us to stay in prayer about all things at all times; remind us to be thankful; remind us to feed on the bread of your Word; remind us to fellowship with other believers, that we might encourage and be encouraged.  Help us to see with the unique vision You give us, to love You, Your people, and even those who consider us their enemies.  Help us to walk in You, that we might grow in faith and grace, and not stumble when the enemy comes.Help us to be disciplined to allow Your light to shine through us in this ever-darkening world.  Help us to discern Your still, small voice, that we might follow You on our constantly winding journeys, that we might one day hear "Well done, good and faithful servant."
In Jesus' Precious Name, Amen.