2016 National Day of Prayer
04 Wednesday May 2016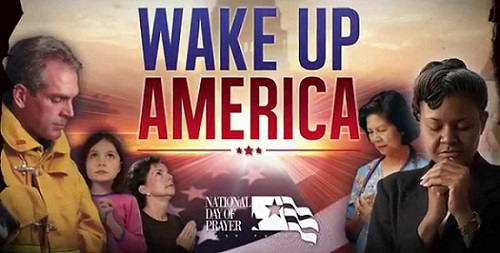 Friends,
Tomorrow, Thursday, May 5, is our National Day of Prayer.
If our beloved country were ever at a crucial crossroads, it is now.  And if we ever needed an opportunity to come together on one day to lift up fervent prayers to Almighty God on behalf of our cracked and crumbling nation it is tomorrow.
I am personally brokenhearted at the direction I see our country moving, at the lives being destroyed and the hatred being shouted.  We cannot continue to live as though there is no God, as if we can govern it or riot it or picket it or troll it all away.  We cannot continue to just hope it will somehow get better.  Hearts must be changed and only God, through faith in Jesus Christ, can do that.  
It is time to humble ourselves and repent of our own sins first, and then pray for God's mercy on this land.
I believe there is still hope for God's peace to return IF we will each – in faith – seek Him for grace and forgiveness.
I believe He is waiting for us to do just that.  
May His love and wisdom and discernment in prayer go with each of you.  
"…if My people who are called by My name will humble themselves, and pray and seek My face, and turn from their wicked ways,
then I will hear from heaven, and will forgive their sin and heal their land."
2 Chronicles 7:14